Anthony Cools Las Vegas Show Tickets
Anthony Cools Show Tickets and Reservations
Anthony Cools Photo Gallery (coming soon)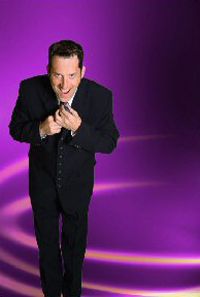 Shearing off all inhibitions and tapping into the subconscious naughtiness and carnal desires of his audience, hypnotist Anthony Cools is using his skills for decidedly evil purposes at Paris Las Vegas again.
Performing six nights a week, Anthony Cools performs in a state-of-the-art showroom known as the Anthony Cools Experience. This intimate performance space accommodates approximately 220 guests and helps bring the audience into the experience and encourages participation.
Cools' interactive and hilarious show features 90 minutes of "Good Clean Dirty Fun" that will have you rolling on the floor laughing.
Location: