Palms Hotel Fantasy Suites Amenities l Las Vegas Hotel
Palms Hotel Fantasy Suites Amenities : Las Vegas Hotel
Palms Hotel
4321 W. Flamingo Road
Las Vegas, Nevada 89103
Location: Near Strip
Book your fantasy now at the Palms Casino Resort
Dining and Entertainment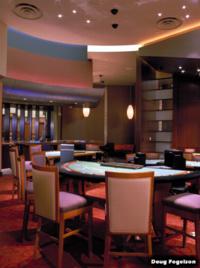 Nové
Developed and owned by N9NE Group founders Scott DeGraff and Michael Morton, Nové will feature Mediterranean specialties in an opulent setting 40 stories above the Las Vegas Strip.
Moon
Radiating cosmic energy from the topmost floor of the Fantasy Tower is Moon, a 500 person dance club separated from Nové by just a short escalator ride.
Recording Studio
The 8,000 square foot Studio at the Palms is the first-ever recording studio in a Las Vegas hotel-casino. A VIP entrance provides direct access to a wide assortment of classic and modern recording equipment including:
Two state-of-the-art music recording and mixing studios with Solid State Logic and Neve consoles
Spacious Control Rooms
In-wall 5.1 surround monitoring on Griffin Studio monitors
Extensive Pro Tools HD systems
Studer A827 Gold 2" records and ATR 102 1"-1/2" Recorder
Private Lounges
Palms Concert Venue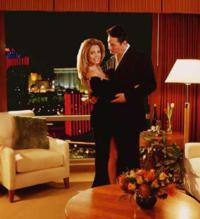 New to the Palms is a concert venue designed with audio and video systems that can accommodate various types of events including fashion shows and boxing:
2,400 seating capacity
Excellent sightlines
22" wide, cushioned seating with cup holders
VIP boxes with private VIP lounge access
Audio recording capabilities with connectivity to Studio at the Palms
Convention and Meeting Space
Conference Rooms
The Fantasy Tower offers more than 10,000 square feet of meeting space providing a comfortable, upscale atmosphere perfect for groups up to 240 people. Ten spaces including the "Rock," "Jazz," "Reggae" and "Classical" conference rooms are available for customized meeting space.
The Palms Las Vegas
The Palms Casino Resort, heralded as one of Las Vegas' hippest resorts, is an all-encompassing, one-stop resort destination that offers an affordable resort atmosphere. Owned by the Maloof family, the 605-room property boasts a diverse mix of bars and restaurants and a 95,000-square-foot casino.
Amenities include the Palms Spa and AMP salon, Brenden Theatres, a 14-theatre Cineplex, Rain Night Club, ghostbar, Hart and Huntington Tattoo Company and over 60,000 square-feet of meeting space. The Palms is home to the Real World: Las Vegas and Bravo's Celebrity Poker Showdown, as well as E!'s Party at the Palms, hosted by Jenny McCarthy, and A&E's Inked.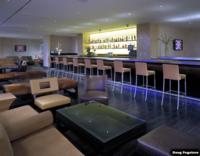 The resort features the hottest specialty suites including the Playpens with a dancer pole, the Real World Suite, as seen on MTV, and NBA suites with extra-large furniture, most notably, the Hardwood Suite, the only hotel room in the world with its own basketball court. E!, VH1, MTV and CSI feature the Palms on a regular basis and the Victoria's Secret Angels made the Palms a featured destination on their "Angels Across America" tour.