Las Vegas Gambling Tips – Victor H. Royer Biography
Las Vegas Gambling Tips: Free Information On Casino Gambling
Victor H. Royer Biography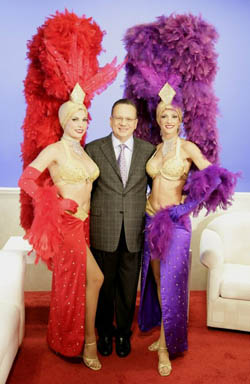 My name is Victor H. Royer, and I live in Las Vegas. For many years I was a professional player of casino games. Early into the 1990's the games and rules changed, and I was offered an opportunity to become a consultant to the casinos themselves, and what became known as the Gaming Industry. Throughout the 1990's I worked mainly as a consultant to casinos, gaming resort operators, and to gaming machine manufacturers. I visited every casino in the United States, and created numerous profiles of the casino games and the gaming industry.
By the end of the 20th century, I decided to contentrate more on writing. It seemed to me that I had a lot of knowledge and information to share with people about the casino games and casino gaming, and environment, philosophy, and lifestyle. My first book, published in 1994, was still very popular, and I therefore considered writing more books about the games I played, and the casino business I knew so well. All my 42 books are available in print, or as eBooks. You can find them right here at AccessVegas.com, or at the Gambler's Book Shop in Las Vegas, Barnes and Noble book stores everywhere, and at Amazon.com.
My nickname is Vegas Vic. I was named after the famous Neon Cowboy, in Downtown Las Vegas. Most people who know me in and around Las Vegas call me by that nickname, which I happen to like. There are many other people who also use this nickname, but I like to believe I was the first — or rather the second, after that Neon Cowboy — to be so honored by such a great nickname.
There are many different biographies about me on the Web, and they are all pretty much correct. I have had quite a life, spanning the globe, and have been part of many great events in history. I now enjoy a much quieter life, concentrating mostly on my writing. I write from about 12 midnight to about 11 in the morning, and then maybe go and visit a few casinos, maybe play a few games of poker, or some other game, and then go home to retire. Not much excitement these days, but I assure you I have had my share of such momentous events in my past, even some very recent past. Writing is a difficult task, and requires long hours and much concentration. My sincere hope is that I will be able to provide some useful, interesting, and entertaining information to the readers of my books. Please follow the links below to explore other pages that make up my web site: www.MoreCasinoDeals.com. Thank you.
Whether you are brand new, or you are looking to improve your knowledge and win more often, let noted professional gambler, writer, and gaming consultant Victor H. Royer guide you.
Visit the AccessVegas.com Casino Gambling Section to read all of Victor H. Royer's great, free gambling columns and tips!
Also visit Victor H. Royer's Homepage or follow him on Twitter to find out what he's up to next!
Great Gambling Books By Victor H. Royer:
Victor H. Royer's easy-to-read books break down casino gambling while not skimping on knowledge. You learn it all!
Royer has insisted that his books be reasonably priced because he know's you'll want buy a few and learn all you can. Check out all of Victor's books in the sidebar and order now to be a better player on your next Las Vegas visit!