Star Wars Slot Review
Star Wars is a cultural phenomena that easily manages to cross race, gender, religion and state borders thanks to its eternal theme of the power of friendship, love and of course, The Force. While the prequels may have ruined the magic a bit, thanks to J.J. Abrams excellent sequel to the original trilogy, The Force Awakens, fans from all over the world are going crazy over Star Wars again.
In light of these recent events Disney has announced that they will be loosening up the rather strict rules about representing Star Wars gambling titles for the masses. IGT has the most famous slot machines that are themed on the famous prequels and with the new release of The Force Awakens and Disney's apparent push to make them even more accessible to the public, we can expect a real flood of excellent Star Wars themed games shortly.
With that being said, we are going to review the most popular Star Wars slot machines that are available for play even now, and talk a bit about what they have to offer. You can visit http://www.purenetent.com and check out other excellent NetEnt casinos that offer free spin bonuses as well.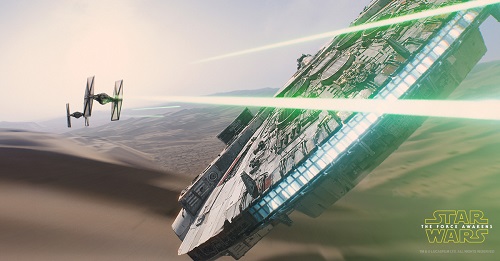 The main core of the Star Wars slot experience is centered around 4 different games – Dark Side, Empire Strikes Back, Jabba's Palace and Droid Hunt. There are a LOT of variants that do not use the Star Wars theme yet are hailing from that particular design, simply because they do not have the rights that Disney has.
What all of these slots have in common is the excellent visual presentation. We are talking movie-like props and effects, from the famous light saber whoosh whoosh sounds to the mighty yell of the wookies to the power up of the Millennium Falcon before it starts its light speed run. Everything is so reminiscent of the original trilogy that you will be taken back in time, and thrust into the great conflict between the Rebels and the Empire. Dark and Light side themes are excellently handled and the overall atmosphere is impeccable.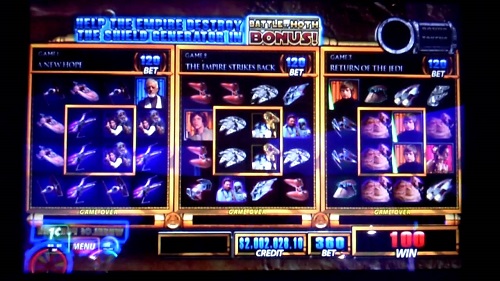 On the game play side of things; all 4 games are including a progressive jackpot as well as other bonus objectives and free stage games. These aren't your simple, run of the mill bonuses like wilds or free spins (although these are featured as well). We are talking about a whole subset of the experience, with key scenes from the movies being recreated for your enjoyment as well as throwing into some amazing jackpot or winnings multiplier.
While the production value and great bonuses are certainly a great hook, the Star Wars themed slots are also kind of expensive to get in to. With a minimum bet set at $.75 and a bet max at $3 this isn't the cheapest slot to play at. However, and this is important, Disney has noted that with the loosen restrictions and new releases planned, most of these entry prices are soon to change so there's that.
You can check this site in Canada if you want to find out more about similar themed slots and interesting gaming entries.