Grand Canyon National Park Las Vegas Attractions
Las Vegas Attractions: Grand Canyon National Park
Grand Canyon National Park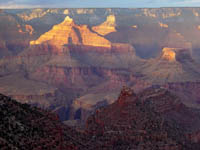 Located about 278 miles from Las Vegas, the Grand Canyon National Park makes a great day or overnight trip from Las Vegas. The Grand Canyon provides a powerful and inspiring landscape, while it overwhelms our senses through its immense size.The unique combinations of geologic color and erosional forms decorate a canyon that is 277 river miles wide and a mile deep.
The Grand Canyon not only features some of the most spectacular scenery known to man, but also provides one of the most complete records of geological history that can be seen anywhere in the world. The Grand Canyon also hosts a wonderful archaeological history of the native people of this area dating back nearly 12,000 years.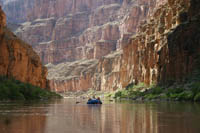 The Grand Canyon can be reached by car, bus or train. If you are visiting the South Rim, free shuttle buses operate four routes in and around the park.
The South Rim of the Grand Canyon is open 24 hours, 365 days per year.
Location:
Grand Canyon National Park
AZ-64
Grand Canyon, AZ 86023
Google Maps Link