Hot Hotel Happenings - Save Big Now!
All Caesars Vegas Properties: Rates From $35!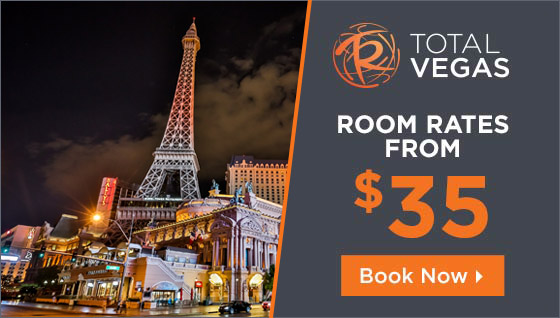 Best Las Vegas And Grand Canyon Tours - Click To Watch:
Grand Canyon Dreamer Deluxe Tour From Las Vegas - This ultimate experience lets you see the Grand Canyon by airplane, helicopter, and on foot. Be whisked from Las Vegas on a comfortable executive class aircraft (no TSA!) for the quick flight to the Grand Canyon, where all the wonders await. Click to book this exciting tour today!


Access What's Hot


Insider Vibe Newsletter Alert -
May 27, 2015
In This Issue: Celine Dion Offers Advice To Mariah Carey And Jennifer Lopez; California Noodle House Knows Its Noodles; Fans pay last respects to B.B. King; Hot Acts Confirmed At 2015 Life Is Beautiful; Vegas Videos You'll Enjoy; Click To Read Now!
Garson, Manheim, McHale & Peterman Attend ABSINTHE
Willie Garson of Sex and the City, Camryn Manheim of Person of Interest, Kevin McHale of Glee and Melissa Peterman of Reba stopped by ABSINTHE Read More...


Insider Vibe Newsletter Alert -
May 20, 2015
In This Issue: Riviera Ends 60 Years On The Strip; Mariah Carey Is Vegas' New 'Sweetheart'; Fountain Wizard: Bellagio Fountains Secret Tour; Fremont Street's Half-Naked Performers; Las Vegas: 'The Implosions Capital Of The World'; North End Of Las Vegas Strip Is Place To Watch; Steve Wynn Turns A Profit On Showstoppers; Thirteen Things Las Vegans Love; What Are The Average Blackjack Dealer Bust Rates?; Vegas Videos You'll Enjoy; Click To Read Now!
World's Largest Hooters To Open Poolside At Palms
Hooters introduced a brand new location is headed to Palms this spring. Read More...


Insider Vibe Newsletter Alert -
May 6, 2015
In This Issue: Riviera Closes after 60 years; Journey's Mini-Residency Through May 16; Late Bettors Flocked Toward Mayweather; Mariah Carey's Residence Begins; 25 Fascinating Facts About People Who Visit Vegas; Comps 101: Rating vs. Points; Duck Commander Musical - From TV To The Stage; There's No Reason Not To Rent A Car In Vegas; Vegas Videos You'll Enjoy; Click To Read Now!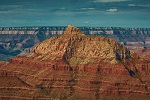 Canyon Air Express Helicopter Tour
Your Grand Canyon helicopter trip begins in the Las Vegas Valley where you will board a luxurious ECO-Star helicopters. As you ascend above the valley you will see rock formations and gullies, leading up to Fortification Hill, an extinct and illusive volcano. Read More...
Le Rêve Named 'Best Production Show' For 5th Consecutive Year
The Southern Nevada Hotel Concierge Association held its 25th Annual Anniversary Gala and Concierge Choice Awards praising 24 of Las Vegas' best companies and venues on Sunday, April 19 at Wynn Vegas. Read More...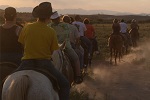 The Wild West Horseback Sunset BBQ Dinner Ride
On your horseback trail ride, you will ride through the Southern Nevada desert, surrounded by mountains and beautiful Joshua trees. You will partake in a authentic cowboy BBQ Dinner will be served in the country-style ranch house. Your evening concludes with relaxing around the campfire under the bright stars of the Nevada desert. Read More...
Sarah Jessica Parker Previewed Her Collection Pop-Up Boutique
Sarah Jessica Parker previewed her two-day-only SJP Collection Pop-Up Boutique in The Shops at Crystals. Read More...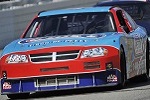 Richard Petty Ride-Along Driving Tour
Rather let someone else do the fast driving around the speedway? That's no problem! With a Richard Petty Driving Las Vegas Ride-Along Experience you will receive a unique and one-of-a-kind excursion. Read More...
Access More Las Vegas