Hot Hotel Happenings - Save Big Now!
Click To View ALL Las Vegas Hotel Deals Print Too Small? (Deals - Large Print)
Best Las Vegas And Grand Canyon Tours - Click To Watch:
Grand Canyon Dreamer Deluxe Tour From Las Vegas - This ultimate experience lets you see the Grand Canyon by airplane, helicopter, and on foot. Be whisked from Las Vegas on a comfortable executive class aircraft (no TSA!) for the quick flight to the Grand Canyon, where all the wonders await. Click to book this exciting tour today!


Access What's Hot


Insider Vibe Newsletter Alert -
December 24, 2014
In This Issue: A video slideshow and photos of the amazing Bellagio Gardens Christmas display from the past few years with great Christmas music. Click To Read Now!


Insider Vibe Newsletter Alert -
December 17, 2014
In This Issue: 10 Infernally Baffling Things About Las Vegas, Unbaffled; Bellagio's holiday display is a breathtaking winter wonderland; How to Plan a Romantic Date in Vegas; A gentleman's guide to drinking well in Las Vegas; Of Course You Can Go Snow Tubing in Las Vegas; 4 Things To Do Outside Las Vegas; What are the dirtiest jobs in Las Vegas?; Vegas Locals Talk: Why I Love Living In Las Vegas; Rock in Rio Comes to Vegas; Brooks and Dunn, Reba McEntire Announce Las Vegas Residency; Click To Read Now!
The Most Wonderful Time Of The Year Has Arrived At Bellagio
The elements outdoors might be frightful, however the holiday display at Bellagio's Conservatory & Botanical Gardens is unquestionably wonderful. Read More...


Insider Vibe Newsletter Alert -
December 10, 2014
In This Issue: Reba, Brooks & Dunn Announce "Together In Vegas"; Five days of Las Vegas Foodie Fest; Hotel Room Walk-through: The MGM Grand; Latest trend in Las Vegas is boutique hotels; Vegas Casino Implosions Over The Years; New Years Eve Events and Specials; Vegas Videos You'll Enjoy; Gun Ranges Are Tourist Draws; Monorail celebrates 10 years; Click To Read Now!
Celebrate the Holidays in The LINQ Promenade with Real Snow, Carolers and Special Offers
The LINQ Promenade is honoring the holidays with High Roller family special offers, and a really merry Winter PARQ in the LINQ Promenade. Read More...
Double Barrel Celebrates The Season With a Whimsical Winter Cocktail
Starting December 1, visitors are encouraged to sit back and relish the roadhouse's exciting open-air atmosphere while enjoying this wonderful cocktail for just $14. Read More...
Lace Up! Caesars Chalet Returns
Caesars Palace will turn the center of the Las Vegas Strip into an ice skaters' paradise once more with the installation of a real ice skating rink this holiday season. Read More...
Comedian Lisa Lampanelli Attends ABSINTHE
Named "Best Show" on the Strip by Las Vegas Weekly, Vegas SEVEN and the Las Vegas Review-Journal and hailed by the Chicago Sun-Times as "sexy, funny, unabashedly raunchy," Absinthe is an acro-cabaret variety show at Caesars Palace featuring wild and extravagant acts in a theatre-in-the-round production. Read More...
Fulton Street Food Hall Open 24/7 With Variety For Everyone
With a focus on quality and an array of chef inspired masterpieces, Harrah's newly opened Fulton Street Food Hall's choices vary from... Read More...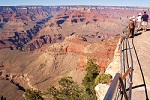 Grand Canyon National Park South Rim Ground Tour
Visit the widest and deepest part of Grand Canyon National Park on a guided exploration tour. Your tour travels through... Read More...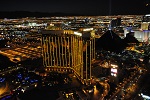 Celebrate Your Senses Helicopter Tour
In celebration of our five major senses, our great vendors would like you to travel beyond your normal sensory perception and experience a sensory overload offer. Read More...
Reba, Brooks & Dunn Announce "Together In Vegas" At The Colosseum At Caesars Palace
Superstar entertainers Reba, Kix Brooks and Ronnie Dunn will join forces to launch a one-of-a-kind Country music residency - REBA, BROOKS & DUNN: Together in Vegas - opening June 24, 2015 at The Colosseum at Caesars Palace. Read More...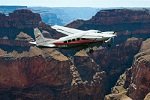 The Navigator Airplane Plus Helicopter Combo Tour
This special Grand Canyon West Rim tour is experienced by both plane and helicopter. Board a Cessna Grand Caravan and enjoy a short, scenic flight as you head toward Grand Canyon West. Read More...
Cabo Wabo Offers 'Chai Me Up, Santa' Cocktail For The Holidays
Cabo Wabo Cantina will welcome the holiday season with a specialty 'Chai Me Up, Santa' cocktail, available through December 31. Read More...
Hyde Bellagio Introduces Sweet Seasonal Winter Sip To Enjoy While Watching The Fountains
Cioccolato Bianco, a brand new seasonal winter cocktail available for tasting on December 1. Read More...
Access More Las Vegas