Hot Hotel Happenings - Save Big Now!
All Caesars Vegas Properties Up To 25% Off!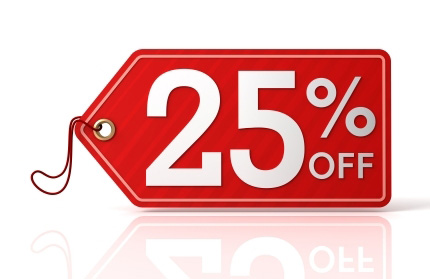 Caesars | Bally's | Cromwell | Flamingo | Harrah's | Paris | Planet Hollywood | Linq | Rio
Best Las Vegas And Grand Canyon Tours - Click To Watch:
Grand Canyon Dreamer Deluxe Tour From Las Vegas - This ultimate experience lets you see the Grand Canyon by airplane, helicopter, and on foot. Be whisked from Las Vegas on a comfortable executive class aircraft (no TSA!) for the quick flight to the Grand Canyon, where all the wonders await. Click to book this exciting tour today!


Access What's Hot


Insider Vibe Newsletter Alert -
April 22, 2015
In This Issue: Absinthe Toasts 2,000 Shows in Four Years; Affordable Vegas tee times; An Introduction to the Las Vegas 18b Arts District; Blackjack - 5 Must Do's To Win; 'Duck Commander Musical' begins previews at Rio; Everything you need to know about Las Vegas buffet etiquette; Mayweather-Pacquiao resale ticket market set for 'biggest' fight; Survey: Only 12 percent come to Las Vegas mainly to gamble; Check Out These Spectacular Views Of Red Rock; High winds whip up wild sandstorm in Las Vegas; Click To Read Now!
Show Review: 50 Shades! The Parody
Attention Ladies! Looking for something new and exciting to do for your next Girl's Night Out or Date Night? Look no further than 50 Shades! The Parody Read More...


Insider Vibe Newsletter Alert -
April 8, 2015
In This Issue: Absinthe Celebrates Four Years; Big changes for north end of Las Vegas Strip; Celine Dion Will Perform A Significantly Different Show; Container Park Welcomes Five Widely Varying New Businesses; Diana Ross: "All My Songs Are Really About Love"; Mayweather-Pacquiao fight is exclusive to MGM properties; 'N Syncer Fatone Knows The Tone For Rock Of Ages; Nine things every first-time visitor to Las Vegas should know; Touring Hoover Dam Is Powerful Experience; Twelve tips for visiting Las Vegas, straight from locals; Click To Read Now!
Two Scalloped Hammerheads Join The Shark Reef Aquarium Diverse Family Of Sharks At Mandalay Bay
Two new curious animals are hiding underneath the surface at Shark Reef Aquarium. Read More...


Insider Vibe Newsletter Alert -
April 8, 2015
In This Issue: Japanese Culture Bellagio Spring Conservatory Display; Celine Dion Announces Return To Las Vegas Show; Class action lawsuit goes after hotels that fail to disclose resort fees; Priscilla Presley bans Elvis imitators at new Las Vegas chapel; Resorts World groundbreaking set on Las Vegas Strip; Salvatore Calabrese Creates The World's Oldest Martini; The Best Mexican Restaurants; The Gazillionaire celebrates four outrageous years of Absinthe; Two Scalloped Hammerheads Join The Shark Reef Aquarium; What It Takes To Be A Venetian Gondolier; Click To Read Now!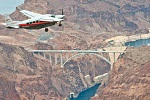 The Eagle Airplane Tour
Soar into the sky aboard a Cessna Grand Caravan for the ideal Grand Canyon airplane tour. The Cessna offers large windows and individual leather seating to create the perfect atmosphere to enjoy spectacular views. Read More...

Bellagio Celebrates Japanese Culture With Vibrant Spring Conservatory Display
Bellagio's Conservatory & Botanical Gardens invites visitors on the peaceful get a hearty the area nation's wealthy culture using its first Japanese-inspired display. Read More...
Rockhouse Launches New $20 All-Inclusive ROCK Brunch Sundays From 11-6
Get ready to go bottomless; this is not your grandmother's garden party brunch. Read More...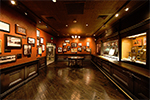 The Mob Museum Tour
True stories of the mob are brought to life throughout the museum - starting with you treated as a mobster "under suspicion", a video of a police officer sternly reading you your Miranda rights, and the first "gallery" of a police "lineup" where photos are taken. Read More...
Salvatore Calabrese Creates The World's Oldest Martini At Bound
Famous bartenders Salvatore Calabrese has offered royalty and celebs, crafted legendary cocktails and it has produced the world's most costly cocktail, and today he's made liquid history again by allowing the world's earliest martini at Bound by Salvatore in the Cromwell. Read More...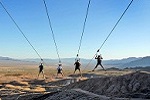 The Flightlinez Bootleg Canyon Sky High Fun Tour
Come experience the thrill and beauty of a Las Vegas zipline with Flightlinez Bootleg Canyon. Soar at speeds up to 60 mph over the Mojave Desert down four separate ziplines. You'll be exploring the mountain from an aerial trail! As you experience an exhilarating descent you will enjoy breathtaking views of Las Vegas, Lake Mead and the Eldorado Valley. Read More...
Access More Las Vegas