Hot Hotel Happenings - Save Big Now!
All Caesars Vegas Properties Up To 25% Off!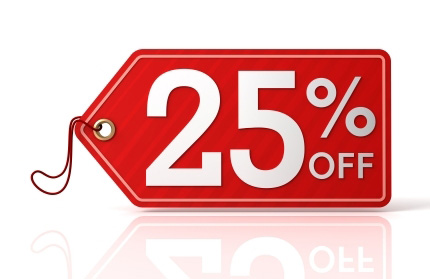 Caesars | Bally's | Cromwell | Flamingo | Harrah's | Paris | Planet Hollywood | Linq | Rio
Total Las Vegas - Winter Sale!
Save Up To 25% At Caesars Entertainment
Hotels When You Book NOW!
Best Las Vegas And Grand Canyon Tours - Click To Watch:
Grand Canyon Dreamer Deluxe Tour From Las Vegas - This ultimate experience lets you see the Grand Canyon by airplane, helicopter, and on foot. Be whisked from Las Vegas on a comfortable executive class aircraft (no TSA!) for the quick flight to the Grand Canyon, where all the wonders await. Click to book this exciting tour today!


Access What's Hot


Insider Vibe Newsletter Alert -
March 25, 2015
In This Issue: 10 Great Las Vegas Steakhouses; Betting on simulated horse races in Nevada; Boyz II Men residency renewal; Celine Dion will in August; Going to Vegas? Don't Miss the Grand Canyon; Liberace Mansion returns; Naughty Girl's Guide; Rock In Rio finalizes lineup; Ten hidden gems of Las Vegas; Vegas Videos You'll Enjoy; Click To Read Now!
Tantalize Tastebuds This Spring With 18-Course Menu
Joël Robuchon Restaurant at MGM Grand features a groundbreaking new menu that mixes both modernism and tradition within luxury dining. Read More...


Insider Vibe Newsletter Alert -
March 18, 2015
In This Issue: Actor Chad Michael Murray Attends ABSINTHE; March Madness Specials; Joey Fatone is in sync after first five days in Rock of Ages; Sixty years of the Riviera began with Liberace on opening day April 20, 1955; Return of the King: Elvis back at Westgate; A guide to betting in Las Vegas for March Madness; More pools open for spring break; Rascal Flatts bring their 'Vegas Riot!' to Hard Rock Hotel; Celine Dion returns to Caesars Palace; Top 10 things to do in Las Vegas; Click To Read Now!
Go Full Court This March With Caesars Entertainment March Madness Specials
As March descends upon Las Vegas, Caesars Entertainment will offer a variety of food and beverage packages to celebrate Hoops on the Strip. Read More...
Actor Chad Michael Murray Attends ABSINTHE
One Tree Hill and Agent Carter actor, Chad Michael Murray, stopped by ABSINTHE at Caesars Palace on Saturday, Feb. 21, for the 10 p.m. performance. Read More...


Insider Vibe Newsletter Alert -
March 11, 2015
In This Issue: WIN FREE TICKETS TO ABSINTHE; Bringing music back to Liberace mansion; Britney Spears to extend Planet Hollywood contract; Diana Ross's residency begins April 1; Exhibit and shows are bringing Elvis back; Grand Bazaar Shops makes Strip debut; Crazy Girls' at the Riviera here to stay; Rocker Vince Neil plans on helping marketing Las Vegas Outlaws; Tatiana Mac (Anastasia Steele) of '50 Shades!': 'I'm a little nervous'; WIN FREE TICKETS TO ROCK OF AGES; Click To Read Now!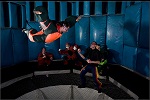 The Vegas Indoor Skydiving Sky High Fun Tour
Instead of taking a plunge high from the sky, you'll be in a padded room. A "fan" generates winds up to 120 miles per hour. Once the propeller kicks into full gear, you'll float up to approximately seven feet. Each participant will have a total of 3 minutes of flight time in the wind tunnel, which is equal to about 5-6 skydives worth of freefall. Read More...
New Social Scene Features Contrasting Food And Beverage Selections And Indoor-Outdoor Experiences
Vdara brings an intoxicating twist to the Las Vegas social scene with the introduction of its new concept, VICE VERSA Patio & Lounge. Read More...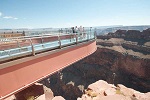 Canyon Celebration Sky High Fun Tour
Man-made wonders and nature's spectacular beauty collide when you visit the Grand Canyon Skywalk. Through this Grand Canyon West Rim Helicopter Tour, witness landmarks that people journey to see from all over the globe. Read More...
"Rick Harrison's Trivia Challenge" Props Up Epilepsy Foundation With New "Appilepsy" Campaign
Rick Harrison will personally donate a nickel towards the Epilepsy Foundation for each download free of his new application, "Rick Harrison's Trivia Challenge." Read More...
Celebrate 60 Outstanding Years Of The Riviera
With its doors closing to the public at noon on Monday, May 4, 2015, the renowned Riviera is counting down the final nine weeks with a look back at some of the highlights, fun facts, celebrity sightings and rarely-seen photos that have helped build the iconic stature of the Las Vegas Strip's first high-rise hotel and casino. Read More...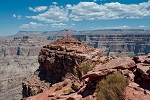 The Grand Canyon West Rim - Hualapai Nation Ground Tour
Start on your Grand Canyon West Rim tour with a memorable journey departing from Las Vegas through the Mojave Desert, over the rugged canyons of the Black Mountains, past Joshua tree forests, the Grand Wash Cliffs to the magnificent West Rim of the Grand Canyon. Read More...
For The First Time In 40 Years, Elvis Is Back In The Building In Las Vegas
Elvis Presley's Graceland and Westgate introduced that they'll bring the authentic Elvis to Vegas the very first time in 4 decades. Read More...
Access More Las Vegas