Hot Hotel Happenings - Save Big Now!
All Caesars Vegas Properties: Rates From $35!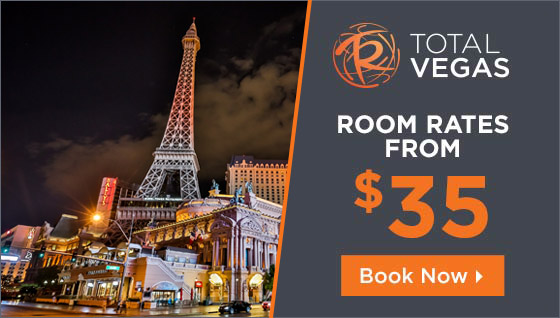 Best Las Vegas And Grand Canyon Tours - Click To Watch:
Grand Canyon Dreamer Deluxe Tour From Las Vegas - This ultimate experience lets you see the Grand Canyon by airplane, helicopter, and on foot. Be whisked from Las Vegas on a comfortable executive class aircraft (no TSA!) for the quick flight to the Grand Canyon, where all the wonders await. Click to book this exciting tour today!


Access What's Hot


Insider Vibe Newsletter Alert -
July 1, 2015
In This Issue: July 4th Specials; New LGBTQ Nights For Downtown And The Strip; 11 Family-Friendly Things To Do In Las Vegas; Bellagio Gardens Summer Display; What To Do Off The Strip; 2015 World Series Of Poker; Reba, Brooks & Dunn On Adding A Country Kick; Which Vegas Pool Scene Is Right For You; Suzanne Somers Attends Jersey Boys; Hockey Player Brent Burns Attends ABSINTHE; Click To Read Now!
Go Under The Sea With Bellagio Gardens Summer Display
Bellagio's Conservatory & Botanical Gardens new summer time display takes visitors in to the deep sea with vibrant moments and 1000's of fresh floral. Read More...
Actress Suzanne Somers Attends Jersey Boys
Actress and Las Vegas headliner Suzanne Somers recently attended the 7 p.m. performance of JERSEY BOYS at Paris Las Vegas. Following the show, the Suzanne Sizzles songstress went backstage to meet with cast members and take photos as well as to express her enjoyment of the performance Read More...


Insider Vibe Newsletter Alert -
June 24, 2015
In This Issue: Electric-Charging Stations Planned Between; Chick-Fil-A Confirms Plans For Nevada Expansion; Kirk Kerkorian Dies At 98; Vegas Wants That New Hockey Team Smell; Facing Elite Bloat, Airlines Move The Goal Posts; Nevada's Medical Marijuana Market; Home Sales Dip Slightly As Resale Price Rise; Lack Of Ride-Hailing Companies An 'Emergency'; Vegas Videos You'll Enjoy; Click To Read Now!


Insider Vibe Newsletter Alert -
June 17, 2015
In This Issue: 11 Lies That Can Royally Screw With Your Visit; 12 Stereotypical Stock Images Of Las Vegas That Are Just Ridiculous; 30 Insane Stories From Cocktail Waitresses And Bartenders; 5 Tables To Dine For; 5 Things You Didn't Know About Caesars Palace; 9 Reasons To Be Grateful It's Hot Again; 9 Things To Remember About Summer; Resorts World's Goal: Make A Bigger Pie; Steve Wynn's $10 Million "Showstoppers"; Star Trek Making A Return To Las Vegas Click To Read Now!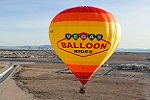 Vegas Sunrise Hot Air Balloon Tour
The Sunrise Hot Air Balloon ride is the most romantic way to fly over Las Vegas as you gently float over the hustle and bustle of the Strip. Read More...
2015 World Series Of Poker Passes Halfway Mark On Record Pace
The 2015 edition of the WSOP presently ongoing in the Rio is on record-setting pace, following that which was an record-breaking year in 2014. Read More...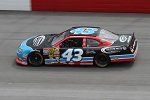 Richard Petty Rookie Driving Tour
Become as close as possible to being in the The Race! With a Richard Petty Driving Las Vegas Experience you are put in a NASCAR style race car for an adrenaline pumping thrill of a lifetime. Read More...
Hockey Player Brent Burns Attends ABSINTHE
Brent Burns, defenseman on the San Jose Sharks, stopped by ABSINTHE at Caesars Palace. Burns took in the 10 p.m. performance shortly after accepting the NHL Foundation Player Award at the 2015 NHL Awards at the MGM Grand Garden Arena. Burns met with The Gazillionaire and his assistant Joy Jenkins for a photo following the show. Read More...
Access More Las Vegas