The Incredible Growth Of Mobile Gambling
The Incredible Growth Of Mobile Gambling
The mobile gaming industry is a huge portion of the online gambling market in 2015 and is expected to increase the global earnings in 2016. The industry's growth however isn't as huge as originally predicted back in 2006. This was largely due to leading tech companies such as Apple and Google who decided to reverse their decision to allow for real-money gaming apps on their app marketplaces. As predicted, this took a large toll on the overall growth on the industry, with predicted numbers going from 11 billion to just 5-6 billion on a global scale.
Still the mobile gaming industry has managed to stem its growth well and many popular casinos have accepted the new format and built their mobile network with apps that support all popular platforms, including iOS, Android, Windows Mobile, Linux and more. The majority of apps are trying to emulate the experience of playing at an online casino, like this example, and they are already gaining friction and support by the UK Gambling Commission for instance, where UK online casinos are concerned.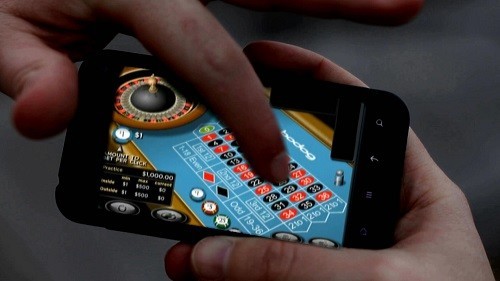 The struggle is real however, with so many countries in the world still prohibiting mobile gambling – in the USA, as mention above you can't gamble on your mobile by downloading an app that is officially supported by the App Store or Google Now. You will have to opt for an app from the online casino itself, and even then you might face certain restriction when playing online.
The EU is no better – in fact it is worse, with every country having a different but uniformly strict approach to mobile gaming. Some countries even enforce full on prohibition of apps that allow for real money gambling which is regulated by the state itself.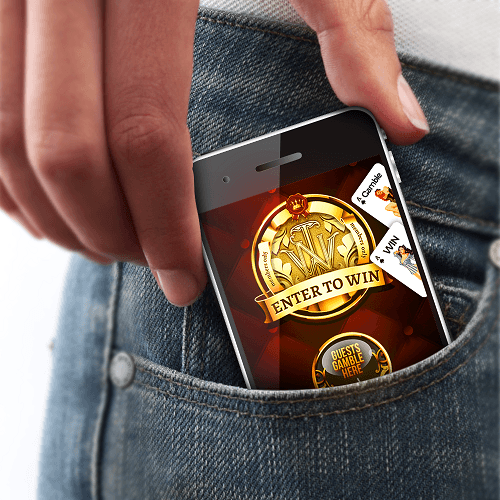 With all of that in mind, mobile gaming is continuing to expand and grow. Some market researchers speculate a growth of over 45 billion dollars in 2016 alone, since many more online casinos and gambling establishments are utilizing Bitcoins and other forms of engagement which can somewhat loosen or circumvent state laws. In areas where most people do not have access to 3G mobile internet or even smartphone usage, various forms of gambling via SMS like in Africa are very popular.
It is also interesting to point out that modern smartphone users tend to use popular casino game apps rather than most of the non-gambling options that are available. That isn't to say there aren't gamers who do not enjoy the next best Angry Birds, but with so many "non-real money" casino apps that offer in-app purchases, the industry is changing and accepting new ways to evolve.